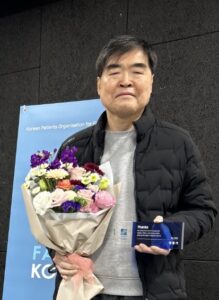 It is with great sadness that we learned of the passing of BongKi Lim, Fabry Korea's chairman for the past 22 years.
He has been a valued member our network and he will be truly missed.
We are grateful for all he has done for Fabry Korea and the wider Fabry community.
On behalf of all of us here, we offer Bongki Lim's family and friends our most heartfelt condolences and sympathy.