Interview with Yifan Xu from Fabry China 

When did you join your national patient association?
I joined Fabry China in 2016. At that time the community was only founded since a few months. There were only 10 members. You could hardly say it was an organization, actually more like just a group of patients. No clear vision, no events, only patients getting together to comfort each other. But I was still very glad to have found out there were people just like me, to talk about my story and to share our experience.
What was the reason for joining?
At that time, ERT treatment was still so far away from being available to all patients in China, it was almost like a daydream. As a classic Fabry patient myself, I have been denying for decades what my actual situation was and pretending I was a normal guy just like anyone else.  My wife and I even avoided talking about Fabry related topics. One day, I got a call from the founder of the Fabry China organisation, Mr Huang Zhenghui, and we talked for a long time. "Anyway, things could not get any worse, why not try doing something?" That is what he told me at that very moment. "Yes, why not", I said to myself. It was then that I decided to do something for both myself and all Fabry patients in China.
What are the vision and mission of your association?
"Do not let Fabry define your life" is our vision."Improve quality of life and make sure every Fabry patient has access to treatment" is our mission. Luckily for us, we could start completing our mission when all approved treatments will be covered by the Chinese basic medical insurance system by the end of 2021. That is really great news for all the Fabry patients in China.
What do you consider to be the major achievements or activities that you are proud of?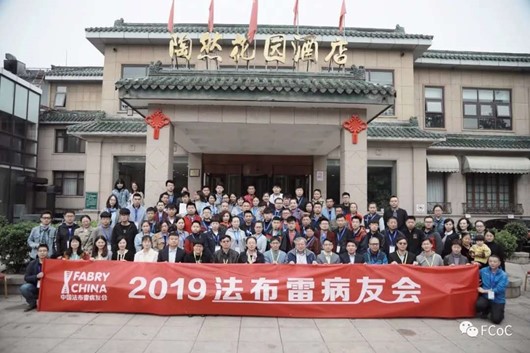 Due to the language barrier, most of the Fabry patients are not familiar with the latest progress in Fabry disease treatments. We work very hard to consolidate all the information that is available worldwide including info on new treatments, new findings about Fabry disease and share that with them to give them hope.
We also have been building close relationships with physicians, where we become the bridge between physicians and patients as this is beneficial for both parties.
Can you name some challenges that your association is currently facing?
We are looking for full-time professionals who could help us to operate the organisation better. The backbone of  the community are of course our volunteers, most of them Fabry patient themselves, but we need the professional support to create a sustainable organisation.
Can you name some future goals or plans?
Complete coverage for Fabry disease treatment and obtaining access to treatment where-ever you are without limitation for instance when travelling or working or studying abroad.
Has your association had issues with the national health system or insurance problems?
Yes, there are two main issues. Before 2020, there were no treatments available in China. Luckily, the rare disease policy has been changed for the better in recent years and Fabry disease was listed in the 1st rare disease catalog in 2018, two ERT treatments were approved in CFDA in 2020 and as mentioned, both will hopefully be covered by the Chinese basic medical insurance system by the end of 2021.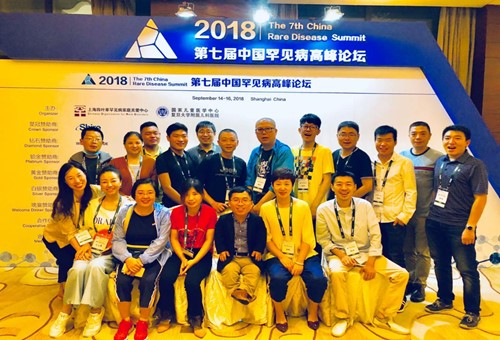 How would you describe the current treatment situation in your country?
The specific treatment for FD has only been available since 2020. In such short time, the treatment procedures are not perfectly set up yet obviously. Due to the medical insurance system being different from province to province, only a few patients can get access to ERT despite two treatments being approved by CFDA in 2020. But things might be getting better, once both will be covered by the basic medical insurance system. We sincerely hope that the other treatments will be on the market soon as well.
What are the major issues with Fabry disease in your country?
The three major issues in China currently are that treatment is not fully covered by the medical insurance system, we have a high rate of misdiagnosis and there is a general lack of awareness around Fabry disease.
How would you further raise global awareness for Fabry disease?
I have worked in Abu Dhabi, UAE for 2 years starting in 2019. When I spoke with physicians, it became very clear to me that there remains a very conservative attitude towards rare diseases. Some of the patients even refuse to get treatment. So as a board member of FIN, I feel it is a necessary job to help raise awareness for those regions and I want to focus on that.
What would you like to explain to other people / doctors / nurses /decision makers about Fabry disease?
Fabry disease is a possible life-threatening, genetic disease that affects multiple organs. It is too often misdiagnosed and the incident rate is highly underestimated.
What kind of information are we still missing about Fabry disease?
The relation between the gene mutation type and its symptoms and what the outcome is of a combination treatment (gene therapy/SRT/ERT/chaperone).
What is your most effective means of taking your mind of Fabry disease?
Reading online publications, participating in international conferences, and meetings and speaking with Fabry experts. I also love to snowboard and dive!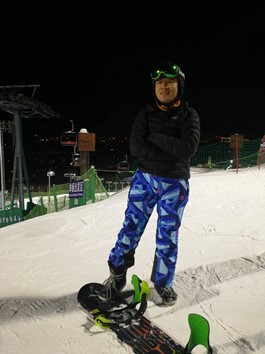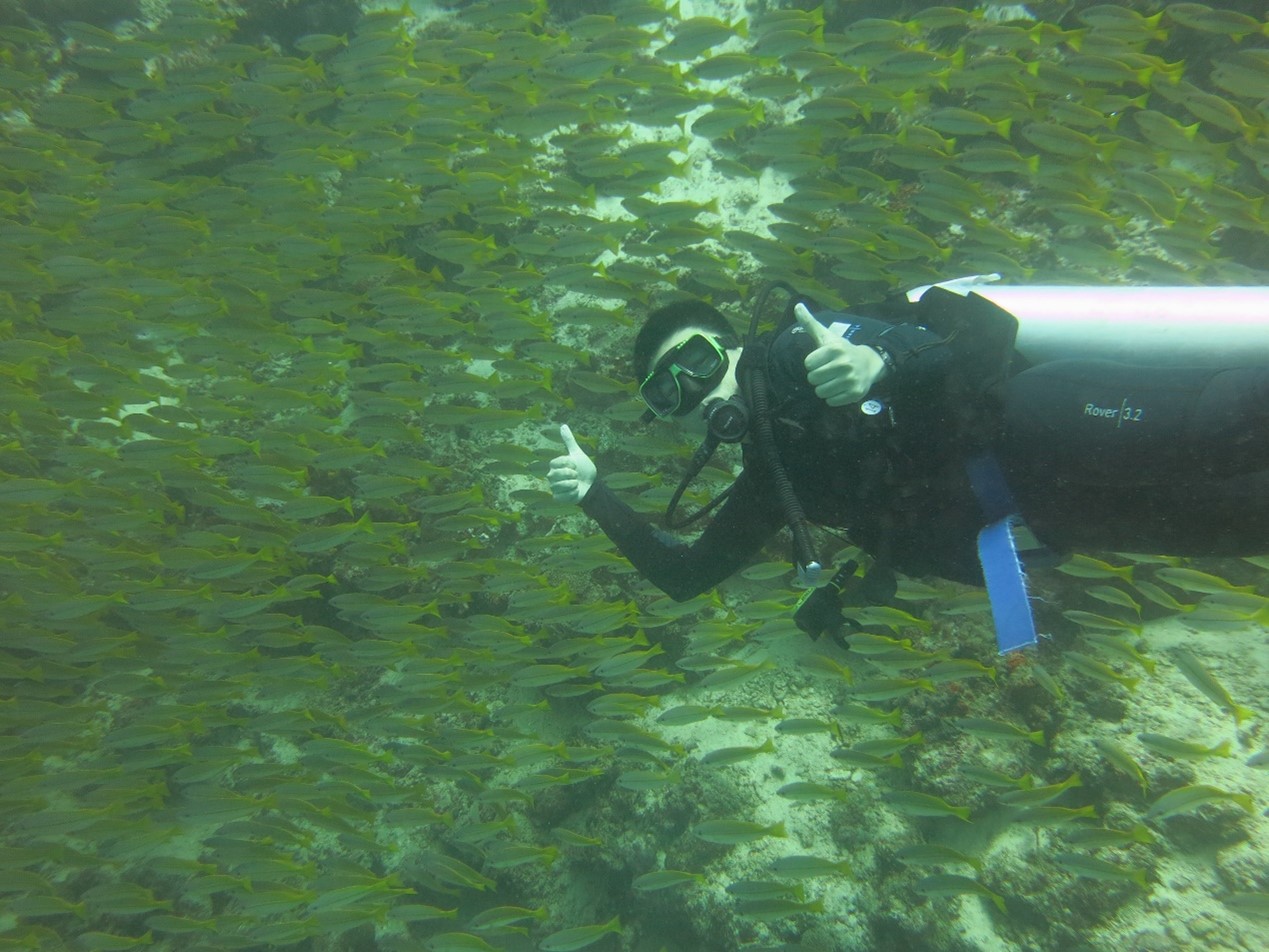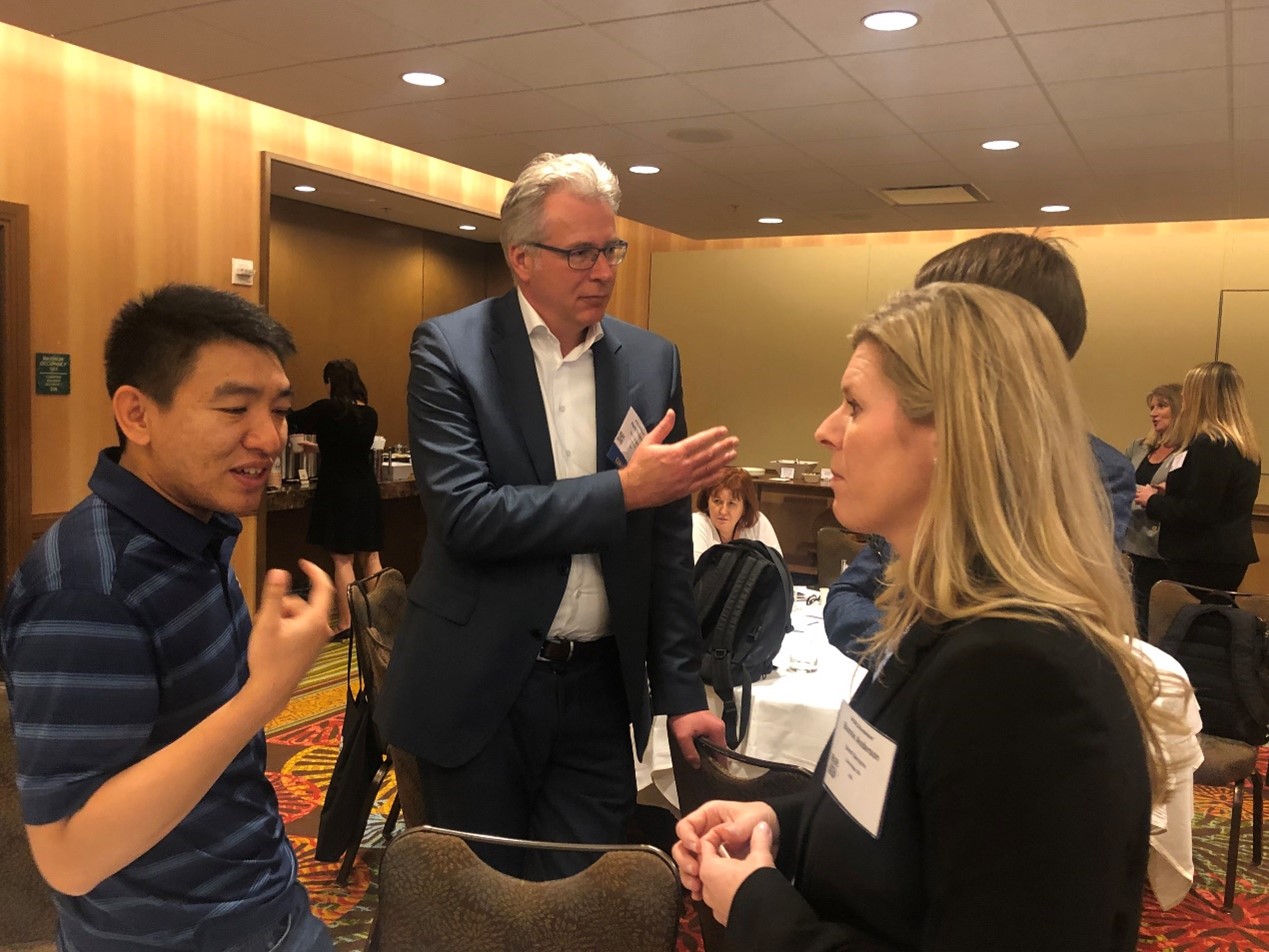 Yifan hands the pen to Radoir in Iran