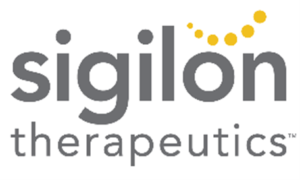 Dear Fabry Community
A lot has happened since we last met many of you at WORLDSymposium™ in 2020. We hope that you and your families are continuing to stay safe during the COVID-19 pandemic, and we look forward to meeting you in person someday soon.
While we were able to share our updates with some of the Fabry patient organizations remotely, we appreciate this opportunity to share these updates with you directly.
Updates on our Fabry Program:
Recently, we received an orphan drug designation in the United States for SIG-007, our product candidate for Fabry disease. We also presented a poster at the 17th Annual WORLDSymposium on our Fabry pre-clinical data. We continue to work hard to move this program, and other programs in lysosomal diseases, such as MPS-1 and MPS-2, towards the clinic.
Our Commitment to Patients and Caregivers:
Our Patient Advocacy Team is here to listen to you. To find out more about our commitment to the community and learn more about our Patient Advocacy team's unique connection to the rare disease community, please visit our recently updated patient/caregiver portal at https://sigilon.com/living-with-serious-chronic-diseases/.
Sigilon Updates:
Sigilon Therapeutics is a biotech company based in Cambridge, MA. We are developing functional cures for patients with chronic diseases such as rare blood disorders, lysosomal diseases, and Type 1 diabetes through our Shielded Living Therapeutics™ platform. We initiated our first clinical trial in Hemophilia A in 2020 and are working hard every day to build your trust and bring new therapies to the clinic. Please visit www.sigilon.com to learn more.