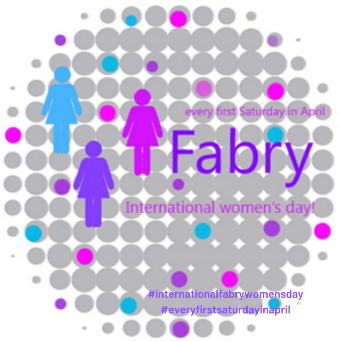 April 3rd is International Fabry Women's Day!
Join us in celebrating this special day.
Our hope is that on this day, activities will be organised for all Fabry Women. It doesn't matter if these are big or modest, everything you do matters! We look forward to hearing about your initiatives!
Let us know if you need a copy of the official Fabry Women's Day!
#everyfirstsaturdayinapril
#internationalfabrywomensday